The DS1 is optimised to support training through XPI's comprehensive suite of driver training courseware and maximises the amount of training that can be delivered through simulation, thus providing highly effective and repeatable learning benefits for trainees.
The DS1 incorporates elements of self-paced learning to enable one instructor to manage up to four trainees, bringing about real gains in training efficiency for operators with multiple trainees or driving schools.
The DS1 provides a realistic platform for learner and advanced driver training, with the chassis hardware incorporating high fidelity car controls, such as gearstick, pedals and steering wheel, a realistic car dashboard and three high-quality displays to provide extended field of vision. This immersive visual and tactile environment enables training across an extensive range of scenarios. The DS1 is transportable for ease of deployment to different sites.
The DS1 can be provided with small or large screens, and can also be equipped with actuators in order to provide motion cuing.
I've received lots of positive feedback regarding the event, and especially the driving simulator! We arrange a number of sessions either side of the event exclusively for our apprentices and it proved very popular.
Anonymous
Can highly recommend this approach to any fleet manager, we used XPI late last year to deliver driver awareness training to our company car drivers and have already seen some really positive results. Just a single fault accident recorded in Q1 against 6, 7 and 8 fault accidents in the Q1s of our three previous years; looking forward to the continued downward curve!
Darren Pascoe, FLEETCOR
The simulator brought the safety concerns alive, we had nearly 300 drivers use the simulators and all commented on how very realistic the simulator was, how dangerous it could be, how easy it could happen and how relevant the problem could be, be it in a controlled and supportive way. The trainer was great, very knowledgeable, interactive and the ability to talk to all levels of staff within Yorkshire Water and I found XPI a very professional company to work with.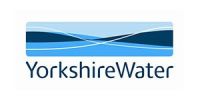 David Hibbs, Yorkshire Water
Get in Touch
Ask an XPI Simulation expert to help using our simple form. We understand that each customer has different budget and performance requirements, so we work with our customers to offer a complete range of systems that are fully scalable and flexible to meet their specific needs.