XPI Simulation's XP300 desktop simulator is designed to deliver effective behavioural change and bringing a new dimension to road safety and hazard awareness, as well as reduced fuel consumption and lower collision rates.
The XP300 provides an interactive platform that enables safe, controlled and repeatable training – without incurring the cost of on-road activity. The XP300 provides three high-quality displays and is transportable for ease of deployment to different sites.
XPI's extensive database of course content provides flexibility in setting up effective training sessions. Scenarios have been developed with road safety professionals, and can be tailored for each trainee – enabling safe, repeatable training to be conducted in a controlled environment.
I've received lots of positive feedback regarding the event, and especially the driving simulator! We arrange a number of sessions either side of the event exclusively for our apprentices and it proved very popular.
Anonymous
Can highly recommend this approach to any fleet manager, we used XPI late last year to deliver driver awareness training to our company car drivers and have already seen some really positive results. Just a single fault accident recorded in Q1 against 6, 7 and 8 fault accidents in the Q1s of our three previous years; looking forward to the continued downward curve!
Darren Pascoe, FLEETCOR
The simulator brought the safety concerns alive, we had nearly 300 drivers use the simulators and all commented on how very realistic the simulator was, how dangerous it could be, how easy it could happen and how relevant the problem could be, be it in a controlled and supportive way. The trainer was great, very knowledgeable, interactive and the ability to talk to all levels of staff within Yorkshire Water and I found XPI a very professional company to work with.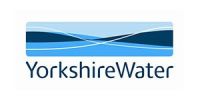 David Hibbs, Yorkshire Water
Get in Touch
Ask an XPI Simulation expert to help using our simple form. We understand that each customer has different budget and performance requirements, so we work with our customers to offer a complete range of systems that are fully scalable and flexible to meet their specific needs.